Atlantis Theatrical Entertainment Group presents the live performance of the most loved story of a young girl named Matilda who is surrounded by misfortunes. Things have changed when she meets the lovely Miss Honey.
MEET THE KID WITH IMPECCABLE WIT AND CHARM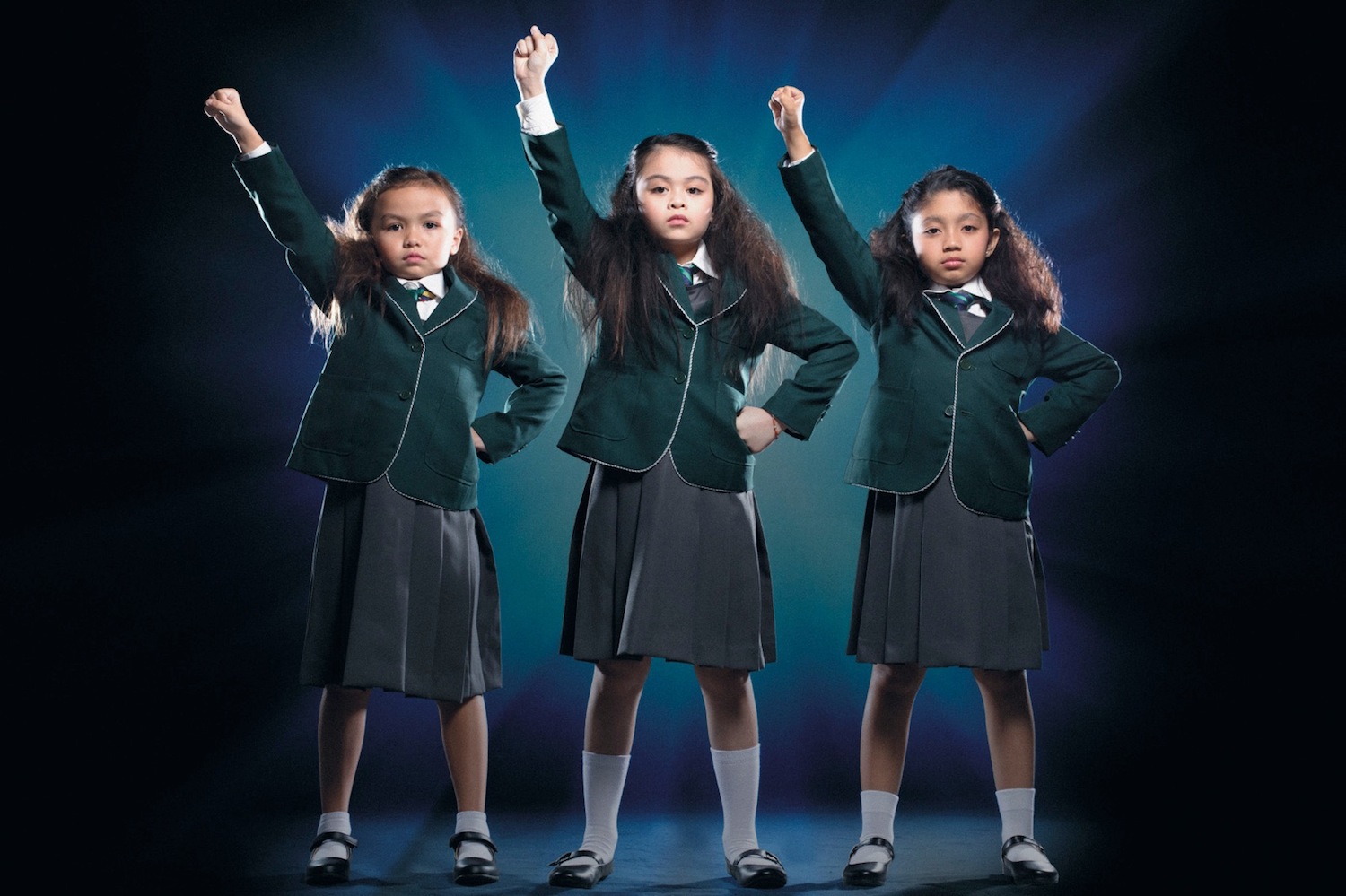 Photo via theaterfansmanila.com
Bring out the child in you – as Atlantis Theatrical Entertainment Group brings one of the most fun and exciting story of a girl named Matilda – in Manila. They will now be having a live performance titled Matilda The Musical at the Meralco Theater, Ortigas Ave. cor. Meralco Ave., Ortigas Center, Pasig City on November 10 to December 10, 2017.
The musical is based on the twisted genius of Roald Dahl which has won five Tony Awards for Best Musical. Matilda The Musical is an absolute masterpiece from the Royal Shakespeare Company that depicts the anarchy of childhood, the power of one's imagination. The performance is based on the book by Dennis Kelly and original songs by Tim Minchin.
Matilda is unloved by her parents but on the other hand, her teacher, Miss Honey adores her big time. Miss Honey is the only person who appreciates her extraordinary personality. Unfortunately, the mean headmistress Miss Trunchbull hates children and would think of any punishment who would disobey her. Because of Matilda's wit, personality, and courage, she turns out to be other pupils' savior.
Matilda is a one-of-a-kind masterpiece leading it to 47 international awards.
THE CAST OF MATILDA
The cast of Matilda. Photo via theaterfansmanila.com
Three talented girls will be alternating for the role of Matilda: Esang De Torres, Uma Martin, and Felicity Kyle Napuli. Esang is no stranger to the spotlight as she played the Young Cosette in the Asian tour of Les Misérables. On the other hand, Uma, for her part, made her theater debut as Lottie in A Little Princess. Felicity was recognized as Outstanding Child Performer at the Gawad Musika Awards. Also, she starred in a short film titled Duyan ng Alon.
Jamie Wilson plays Miss Trunchbull – the evil headmistress, and Cris Villonco as Miss Honey. Both have played leads in Atlantis' Fun Home.
MEET THE REVOLTING CHILDREN
Out of nearly 200 who auditioned in Matilda, here are the children who will play the role as revolting children including Gabrielle Aerin Ong and Maria Ericka Peralejo as Lavender; Denise Fidel Arteta and Chi Chi Tan as Amanda; Nicole Chien and Ella Gonzalez as Alice; Alba Berenguer-Testa and Chantel Marie Guinid as Hortensia; Josh Nubla and Miguel Suarez as Bruce; Rhythm Alexander and Ian Albert Magallona as Eric; Pablo Miguel Palacpac and Gabo Tiongson as Nigel; and John Joseph Miraflores and Teddy Velasco as Tommy.
THE MOVIE
The talented and adorable Mara Wilson plays Matilda in the feel-good movie, released in 1996.
Screengrab via Matilda Movie
The young girl has developed her learning ability and independence when always left alone at home every day. When her father is at work, her mother would play bingo, and Matilda would always visit the library to read some books. At age 6, Matilda started losing patience and asked her parents to send her to school – but her parents just mocked her and decided to punish them.
Due to knowing about the cheating car business of his father, he put a hydrogen peroxide on her father's hair turning it into a weird blonde color. Danny DeVito plays the role of Harry Wormwood. He also happens to be the director of the movie.
There was even a scene where Harry rips Matilda's Moby Dick book which made Matilda mad causing the television to explode.
My favorite scene was when Matilda pranked Trunchbull as the young girl writes on the blackboard accusing her of murdering Magnus – probably the funniest scene!
After the unfortunate things that have happened to Matilda, in the end, Miss Honey, played by Embeth Davidtz decided to adopt her. Miss Honey also became the new principal of Crunchem Hall.
A SHOW YOU DEFINITELY CAN'T MISS
Children ages 7 and above can watch the show. This show is definitely one-for-the-books as this is your time to bond with the family and experience the magic and adventures of Matilda.
Most of all, Matilda teaches us a very important lesson of embodying courage and even if you are small, no one should look down on you.
Ticket prices: Php 4,000 (Price Zone 1), Php 3,500 (Price Zone 2), Php 2,500 (Price Zone 3), Php 1,500 (Price Zone 4). Get your tickets now at www.ticketworld.com.ph